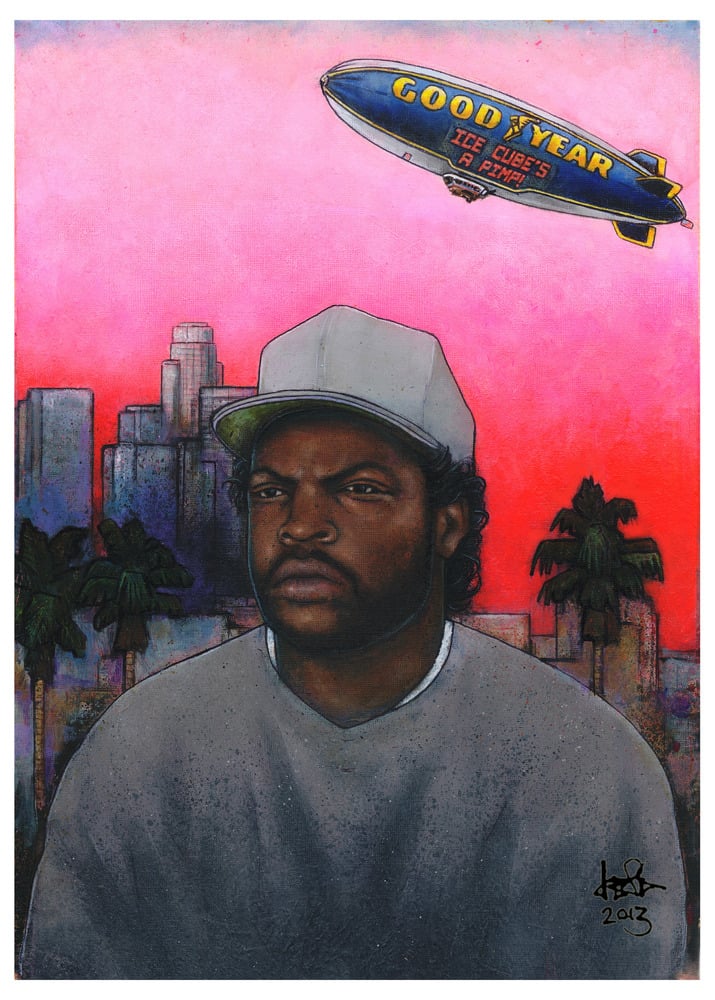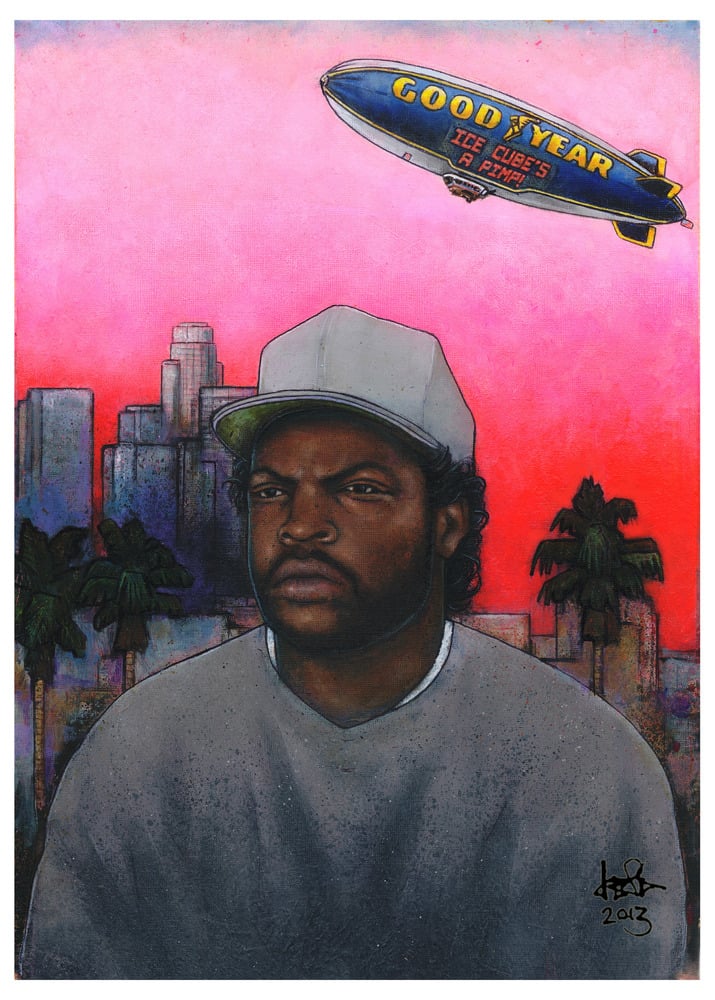 Full Color Print
$20.00 / Sold Out
(Prices shown in US dollars, Ships from UK)
'Ice Cube's a Pimp' by JEF D, 2013
High quality digital print taken from a 600dpi scan of my original acrylic painting.
Printed on satin 200g SRA3 size paper. This measures a little over 12.5" x 17.5" and the printed image measures approximately 12" by 16" (same size as the original painting)
It has a white border and is designed to be mounted for framing. Alternatively just hang it on your wall as it is!
All prints individually signed!
(signature shown in this image is for illustration only)
FREE SHIPPING ANYWHERE IN THE WORLD!!!
Will be sent rolled in a postal tube.