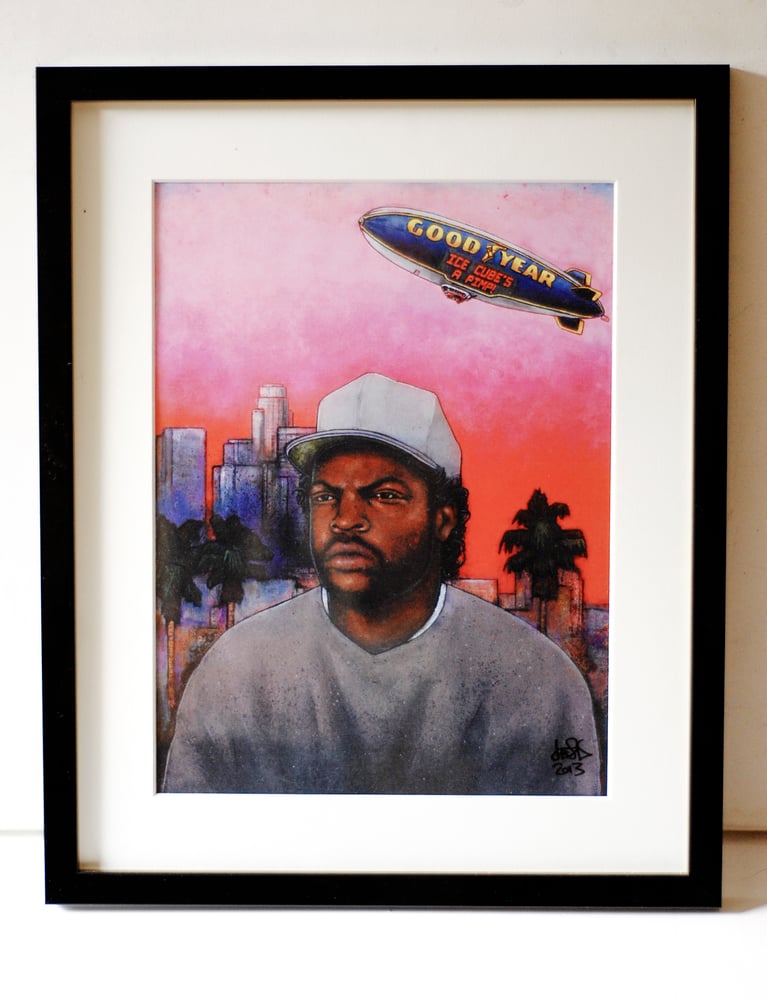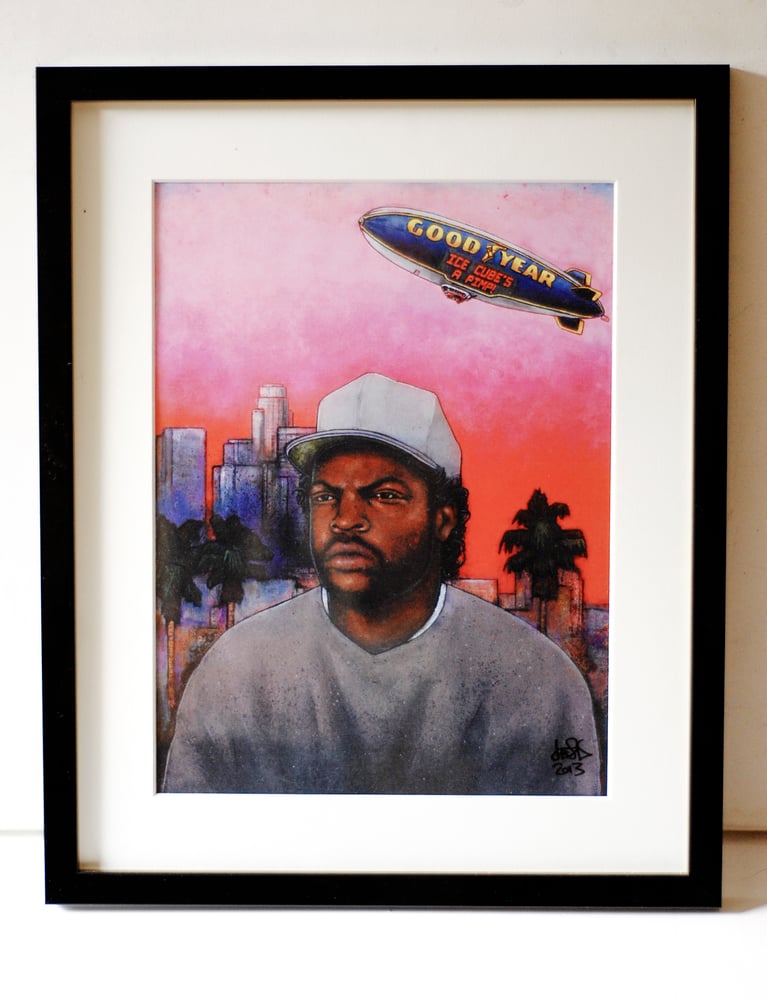 Framed Print (UK ONLY)
$65.00 / Sold Out
'Ice Cube's a Pimp' by JEF D, 2013
High quality digital print taken from a 600dpi scan of my original acrylic painting.
Printed on satin 200g SRA3 size paper.
Presented in a 40cm x 50cm white mount and framed in a gloss black frame with glass. Frame outer edge measures approximately 17" x 21"

Will be securely packaged and sent via next day delivery to avoid damage. Sorry but die to the weight and fragility of this glass frame I can not offer international postage for this item.
All prints individually signed!